Endocet Coupon & Discounts
Save on Endocet at your pharmacy with the free discount below.
After an accident, surgery, or while dealing with an illness, pain can become a serious problem. Dealing with intense pain can interfere with work, family, and every other aspect of one's life. What's more, the stress from pain can actually disrupt the body's natural healing process, extending
...
Read more
Your Prescription Discount
Savings with HelpRx discount up to:
73% Off
Privacy Protected

Never Expires

Claim your free Endocet discount

Click the "Get free coupon" button to receive your free Endocet discount

Print, email or text message your coupon

Present your coupon the next time you fill your prescription
(No signup required!) Claim your free Endocet discount

Click the "Get free coupon" button to receive your free Endocet discount

Print, email or text message your coupon

Present your coupon the next time you fill your prescription
Endocet Information:
What
How
Precautions
Side Effects
Missed Dose
Storage
Overdose
Additional Info
What is Endocet?
Endocet is a drug used for moderate to severe pain relief. It is the combination of acetaminophen and oxycodone. Oxycodone by itself is used for pain relief, but the combination with acetaminophen enhances the effects, making endocet a more potent drug.
How do I take Endocet?
Encodet is taken as a pill in various doses. Each pill may contain up to 650 mg of acetaminophen, so there is a significant risk of overdose. Take the medication exactly as prescribed to avoid this risk. It can also be taken as a liquid, though care must be taken to administer the exact dosage. Use either a special dose-measuring spoon or medicine cup, as a regular table spoon is less accurate. While taking endocet, drink six to eight glasses of water daily to avoid constipation.
Before taking Endocet, tell your doctor if:
You are allergic to any medication, especially acetaminophen or oxycodone.
You have any breathing disorders, including asthma, sleep apnea, or COPD
You have a history of head trauma or brain tumors
You have any chronic diseases, especially kidney or liver disorders
You have epilepsy or any other seizure disorders
You have low blood pressure
You have an underactive thyroid
You have an adrenal gland disorder such as Addison's disease
You have a history of drug or alcohol addiction
You have any mental or neurological disorders
What are the possible side effects of taking Endocet?
Endocet may be habit forming, so do not take in any way other than prescribed. Common side effects are feeling dizzy or drowsy, mild nausea, vomiting, upset stomach, constipation, blurred vision, or dried mouth. Be sure to stay hydrated to avoid constipation.
Contact your doctor immediately if you experience any serious side effects such as shallow breathing or slow heartbeat, a light headed feeling, fainting, confusion, unusual thoughts or behavior, seizures, problems with urination, dark urination, itching, upper stomach pain, clay-colored stools, or jaundice.
What if I forget to take a dose of Endocet?
Often, endocet is taken as needed, so you may not be on a dosage schedule. Be sure not to take endocet more often than prescribed. If you are on a dosing schedule and forget to take a dose, take the missed dose as soon remembered. If it is close to your next scheduled dose, skipped the missed dose and resume your regular dosing schedule. Do not take a double dose.
How do I store Endocet?
Store endocet at room temperature away from excess moisture and light. Keep out of reach of children and pets. Endocet carries the risk of abuse, so keep track of the number of pills remaining so none can go missing without notice.
What happens if I overdose on Endocet?
If you suspect an overdose of Endocet, contact emergency medical services or poison control immediately. Excessive endocet can cause severe liver damage or even death. Tell your doctor if the medication stops relieving pain as well as before as this can indicate an incorrect dosage.
Warnings
Take to your doctor before taking this medication if you are pregnant, may become pregnant, or are breast-feeding. Endocet can slow the reaction time, so do not drive or use heavy machinery until you know how endocet affects you. Endocet can react with other medications, so talk to your doctor about any medications you are on, including cold, allergy, pain, or sleep medications, as endocet is known to react with substances in some of these medications. Avoid taking alcohol while on endocet, as that can exacerbate the damaging livers effects. Do not take with opiates or sedatives.
Brand Names
Percocet®, Roxicet®, Tylox®, Endocet®, Oxycet®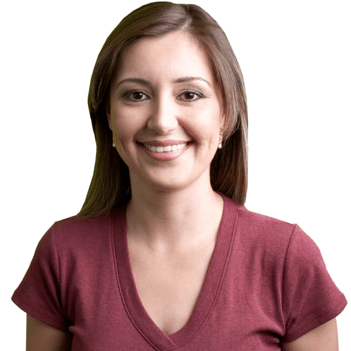 "The price for my prescription has gone up the past year and paying the out of pocket cost was getting increasingly difficult. Now, through HelpRx I've saved hundreds! Thank you HelpRx" - Janet Larsen - Austin, TX
Endocet Information:
What

What is Endocet?

Endocet is a drug used for moderate to severe pain relief. It is the combination of acetaminophen and oxycodone. Oxycodone by itself is used for pain relief, but the combination with acetaminophen enhances the effects, making endocet a more potent drug.

How

How do I take Endocet?

Encodet is taken as a pill in various doses. Each pill may contain up to 650 mg of acetaminophen, so there is a significant risk of overdose. Take the medication exactly as prescribed to avoid this risk. It can also be taken as a liquid, though care must be taken to administer the exact dosage. Use either a special dose-measuring spoon or medicine cup, as a regular table spoon is less accurate. While taking endocet, drink six to eight glasses of water daily to avoid constipation.

Precautions

Before taking Endocet, tell your doctor if:

You are allergic to any medication, especially acetaminophen or oxycodone.
You have any breathing disorders, including asthma, sleep apnea, or COPD
You have a history of head trauma or brain tumors
You have any chronic diseases, especially kidney or liver disorders
You have epilepsy or any other seizure disorders
You have low blood pressure
You have an underactive thyroid
You have an adrenal gland disorder such as Addison's disease
You have a history of drug or alcohol addiction
You have any mental or neurological disorders

Side Effects

What are the possible side effects of taking Endocet?

Endocet may be habit forming, so do not take in any way other than prescribed. Common side effects are feeling dizzy or drowsy, mild nausea, vomiting, upset stomach, constipation, blurred vision, or dried mouth. Be sure to stay hydrated to avoid constipation.

Contact your doctor immediately if you experience any serious side effects such as shallow breathing or slow heartbeat, a light headed feeling, fainting, confusion, unusual thoughts or behavior, seizures, problems with urination, dark urination, itching, upper stomach pain, clay-colored stools, or jaundice.

Missed Dose

What if I forget to take a dose of Endocet?

Often, endocet is taken as needed, so you may not be on a dosage schedule. Be sure not to take endocet more often than prescribed. If you are on a dosing schedule and forget to take a dose, take the missed dose as soon remembered. If it is close to your next scheduled dose, skipped the missed dose and resume your regular dosing schedule. Do not take a double dose.

Storage

How do I store Endocet?

Store endocet at room temperature away from excess moisture and light. Keep out of reach of children and pets. Endocet carries the risk of abuse, so keep track of the number of pills remaining so none can go missing without notice.

Overdose

What happens if I overdose on Endocet?

If you suspect an overdose of Endocet, contact emergency medical services or poison control immediately. Excessive endocet can cause severe liver damage or even death. Tell your doctor if the medication stops relieving pain as well as before as this can indicate an incorrect dosage.

Additional Info

Warnings

Take to your doctor before taking this medication if you are pregnant, may become pregnant, or are breast-feeding. Endocet can slow the reaction time, so do not drive or use heavy machinery until you know how endocet affects you. Endocet can react with other medications, so talk to your doctor about any medications you are on, including cold, allergy, pain, or sleep medications, as endocet is known to react with substances in some of these medications. Avoid taking alcohol while on endocet, as that can exacerbate the damaging livers effects. Do not take with opiates or sedatives.

Brand Names

Percocet®, Roxicet®, Tylox®, Endocet®, Oxycet®