Levothyroxine Sodium Coupon & Discounts
Save on Levothyroxine Sodium at your pharmacy with the free discount below.
Levothyroxine Sodium Discount
Savings with HelpRx discount up to:
75% Off
Privacy Protected

Never Expires

Claim your free Levothyroxine Sodium discount

Click the "Get free coupon" button to receive your free Levothyroxine Sodium discount

Print, email or text message your coupon

Present your coupon the next time you fill your prescription
(No signup required!) Claim your free Levothyroxine Sodium discount

Click the "Get free coupon" button to receive your free Levothyroxine Sodium discount

Print, email or text message your coupon

Present your coupon the next time you fill your prescription
Levothyroxine Sodium Information:
What
How
Precautions
Missed Dose
Side Effects
Storage
Overdose
Additional Info
Why is this medication prescribed?
Levothyroxine, a thyroid hormone, is used to treat hypothyroidism, a condition where the thyroid gland does not produce enough thyroid hormone. Without this hormone, the body cannot function properly, resulting in: poor growth; slow speech; lack of energy; weight gain; hair loss; dry, thick skin; and increased sensitivity to cold. When taken correctly, levothyroxine reverses these symptoms. Levothyroxine is also used to treat congenital hypothyroidism (cretinism) and goiter (enlarged thyroid gland).
This medication is sometimes prescribed for other uses; ask your doctor or pharmacist for more information.
How should this medicine be used?
Levothyroxine comes as a tablet to take by mouth. It usually is taken once a day on an empty stomach, one half to one hour before breakfast. Follow the directions on your prescription label carefully, and ask your doctor or pharmacist to explain any part you do not understand. Take levothyroxine exactly as directed. Do not take more or less of it or take it more often than prescribed by your doctor.
The tablets may get stuck in your throat or cause choking or gagging; therefore, the tablet should be taken with a full glass of water.
If you are giving levothyroxine to an infant or child who cannot swallow the tablet, crush the tablet and mix it in 1 to 2 teaspoons of plain water. Give this mixture by spoon or dropper right away. Do not store this mixture. Only mix the crushed tablets with water. Do not mix with food or soybean infant formula.
Your doctor will probably start you on a low dose of levothyroxine and gradually increase your dose.
Levothyroxine controls hypothyroidism, but does not cure it. It may take several weeks before you notice a change in your symptoms. Continue to take levothyroxine even if you feel well. Do not stop taking levothyroxine without talking to your doctor.
What special precautions should I follow?
Before taking levothyroxine,
tell your doctor and pharmacist if you are allergic to levothyroxine, thyroid hormone, any other drugs, povidone iodine, tartrazine (a yellow dye in some processed foods and drugs), or foods such as lactose or corn starch. Levothroid contains lactose, while Synthroid contains tartrazine and povidone.
tell your doctor and pharmacist what prescription and nonprescription medications you are taking, especially amphetamines; anticoagulants ('blood thinners') such as warfarin (Coumadin); antidepressants or anti-anxiety agents; arthritis medicine; aspirin; beta-blockers such as metoprolol (Lopressor, Toprol), propranolol (Inderal) or timolol (Blocadren, Timoptic); cancer chemotherapy agents; diabetes medications (insulin and tablets); digoxin (Lanoxin); estrogens; methadone; oral contraceptives; phenytoin (Dilantin); steroids; theophylline (TheoDur); and vitamins.
if you take an antacid, calcium carbonate (Tums), cholestyramine (Questran), colestipol (Colestid), iron, orlistat (alli, Xenical), simethicone (Phazyme, Gas X), sodium polystrene sulfonate (Kayexalate), or sucralfate (Carafate), take it at least 4 hours before or 4 hours after you take levothyroxine.
tell your doctor if you have or have ever had diabetes; hardening of the arteries (atherosclerosis); kidney disease; hepatitis; cardiovascular disease such as high blood pressure, chest pain (angina), arrhythmias, or heart attack; or an underactive adrenal or pituitary gland.
tell your doctor if you are pregnant, plan to become pregnant or are breast-feeding. If you become pregnant while taking levothyroxine, call your doctor.
if you have surgery, including dental surgery, tell the doctor or dentist that you are taking levothyroxine.
What special dietary instructions should I follow?
Unless your doctor tells you otherwise, continue your normal diet.
What should I do if I forget a dose?
Take the missed dose as soon as you remember it. However, if it is almost time for the next dose, skip the missed dose and continue your regular dosing schedule. Do not take a double dose to make up for a missed one.
What side effects can this medication cause?
Levothyroxine may cause side effects. Tell your doctor if any of these symptoms are severe or do not go away:
weight loss
tremor
headache
nausea
vomiting
diarrhea
stomach cramps
nervousness
irritability
insomnia
excessive sweating
increased appetite
fever
changes in menstrual cycle
sensitivity to heat
temporary hair loss, particularly in children during the first month of therapy
If you experience either of the following symptoms, call your doctor immediately:
chest pain (angina)
rapid or irregular heartbeat or pulse
If you experience a serious side effect, you or your doctor may send a report to the Food and Drug Administration's (FDA) MedWatch Adverse Event Reporting program online [at http://www.fda.gov/Safety/MedWatch] or by phone [1-800-332-1088].
What storage conditions are needed for this medicine?
Keep this medication in the container it came in, tightly closed, and out of reach of children. Store it at room temperature and away from excess heat and moisture (not in the bathroom). Throw away any medication that is outdated or no longer needed. Talk to your pharmacist about the proper disposal of your medication.
In case of emergency/overdose
In case of overdose, call your local poison control center at 1-800-222-1222. If the victim has collapsed or is not breathing, call local emergency services at 911.
What other information should I know?
Keep all appointments with your doctor and the laboratory. Your doctor will order certain lab tests to check your response to levothyroxine.
Learn the brand name and generic name of your medication. Do not switch brands without talking to your doctor or pharmacist, as each brand of levothyroxine contains a slightly different amount of medication.
Do not let anyone else take your medication. Ask your pharmacist any questions you have about refilling your prescription.
It is important for you to keep a written list of all of the prescription and nonprescription (over-the-counter) medicines you are taking, as well as any products such as vitamins, minerals, or other dietary supplements. You should bring this list with you each time you visit a doctor or if you are admitted to a hospital. It is also important information to carry with you in case of emergencies.
Levothroid®
Levoxyl®
Synthroid®
Unithroid®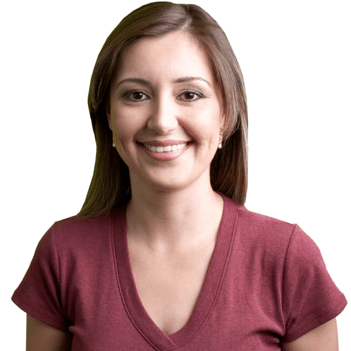 "The price for my prescription has gone up the past year and paying the out of pocket cost was getting increasingly difficult. Now, through HelpRx I've saved hundreds! Thank you HelpRx" - Janet Larsen - Austin, TX
Levothyroxine Sodium Information:
What

Why is this medication prescribed?

Levothyroxine, a thyroid hormone, is used to treat hypothyroidism, a condition where the thyroid gland does not produce enough thyroid hormone. Without this hormone, the body cannot function properly, resulting in: poor growth; slow speech; lack of energy; weight gain; hair loss; dry, thick skin; and increased sensitivity to cold. When taken correctly, levothyroxine reverses these symptoms. Levothyroxine is also used to treat congenital hypothyroidism (cretinism) and goiter (enlarged thyroid gland).

This medication is sometimes prescribed for other uses; ask your doctor or pharmacist for more information.

How

How should this medicine be used?

Levothyroxine comes as a tablet to take by mouth. It usually is taken once a day on an empty stomach, one half to one hour before breakfast. Follow the directions on your prescription label carefully, and ask your doctor or pharmacist to explain any part you do not understand. Take levothyroxine exactly as directed. Do not take more or less of it or take it more often than prescribed by your doctor.

The tablets may get stuck in your throat or cause choking or gagging; therefore, the tablet should be taken with a full glass of water.

If you are giving levothyroxine to an infant or child who cannot swallow the tablet, crush the tablet and mix it in 1 to 2 teaspoons of plain water. Give this mixture by spoon or dropper right away. Do not store this mixture. Only mix the crushed tablets with water. Do not mix with food or soybean infant formula.

Your doctor will probably start you on a low dose of levothyroxine and gradually increase your dose.

Levothyroxine controls hypothyroidism, but does not cure it. It may take several weeks before you notice a change in your symptoms. Continue to take levothyroxine even if you feel well. Do not stop taking levothyroxine without talking to your doctor.

Precautions

What special precautions should I follow?

Before taking levothyroxine,

tell your doctor and pharmacist if you are allergic to levothyroxine, thyroid hormone, any other drugs, povidone iodine, tartrazine (a yellow dye in some processed foods and drugs), or foods such as lactose or corn starch. Levothroid contains lactose, while Synthroid contains tartrazine and povidone.
tell your doctor and pharmacist what prescription and nonprescription medications you are taking, especially amphetamines; anticoagulants ('blood thinners') such as warfarin (Coumadin); antidepressants or anti-anxiety agents; arthritis medicine; aspirin; beta-blockers such as metoprolol (Lopressor, Toprol), propranolol (Inderal) or timolol (Blocadren, Timoptic); cancer chemotherapy agents; diabetes medications (insulin and tablets); digoxin (Lanoxin); estrogens; methadone; oral contraceptives; phenytoin (Dilantin); steroids; theophylline (TheoDur); and vitamins.
if you take an antacid, calcium carbonate (Tums), cholestyramine (Questran), colestipol (Colestid), iron, orlistat (alli, Xenical), simethicone (Phazyme, Gas X), sodium polystrene sulfonate (Kayexalate), or sucralfate (Carafate), take it at least 4 hours before or 4 hours after you take levothyroxine.
tell your doctor if you have or have ever had diabetes; hardening of the arteries (atherosclerosis); kidney disease; hepatitis; cardiovascular disease such as high blood pressure, chest pain (angina), arrhythmias, or heart attack; or an underactive adrenal or pituitary gland.
tell your doctor if you are pregnant, plan to become pregnant or are breast-feeding. If you become pregnant while taking levothyroxine, call your doctor.
if you have surgery, including dental surgery, tell the doctor or dentist that you are taking levothyroxine.

What special dietary instructions should I follow?

Unless your doctor tells you otherwise, continue your normal diet.

Missed Dose

What should I do if I forget a dose?

Take the missed dose as soon as you remember it. However, if it is almost time for the next dose, skip the missed dose and continue your regular dosing schedule. Do not take a double dose to make up for a missed one.

Side Effects

What side effects can this medication cause?

Levothyroxine may cause side effects. Tell your doctor if any of these symptoms are severe or do not go away:

weight loss
tremor
headache
nausea
vomiting
diarrhea
stomach cramps
nervousness
irritability
insomnia
excessive sweating
increased appetite
fever
changes in menstrual cycle
sensitivity to heat
temporary hair loss, particularly in children during the first month of therapy

If you experience either of the following symptoms, call your doctor immediately:

chest pain (angina)
rapid or irregular heartbeat or pulse

If you experience a serious side effect, you or your doctor may send a report to the Food and Drug Administration's (FDA) MedWatch Adverse Event Reporting program online [at http://www.fda.gov/Safety/MedWatch] or by phone [1-800-332-1088].

Storage

What storage conditions are needed for this medicine?

Keep this medication in the container it came in, tightly closed, and out of reach of children. Store it at room temperature and away from excess heat and moisture (not in the bathroom). Throw away any medication that is outdated or no longer needed. Talk to your pharmacist about the proper disposal of your medication.

Overdose

In case of emergency/overdose

In case of overdose, call your local poison control center at 1-800-222-1222. If the victim has collapsed or is not breathing, call local emergency services at 911.

Additional Info

What other information should I know?

Keep all appointments with your doctor and the laboratory. Your doctor will order certain lab tests to check your response to levothyroxine.

Learn the brand name and generic name of your medication. Do not switch brands without talking to your doctor or pharmacist, as each brand of levothyroxine contains a slightly different amount of medication.

Do not let anyone else take your medication. Ask your pharmacist any questions you have about refilling your prescription.

It is important for you to keep a written list of all of the prescription and nonprescription (over-the-counter) medicines you are taking, as well as any products such as vitamins, minerals, or other dietary supplements. You should bring this list with you each time you visit a doctor or if you are admitted to a hospital. It is also important information to carry with you in case of emergencies.

Levothroid®
Levoxyl®
Synthroid®
Unithroid®